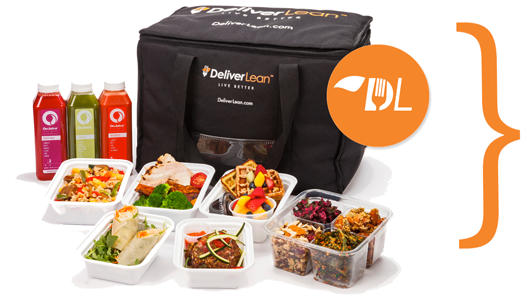 Gourmet Food Delivery
---
DeliverLean is South Florida's #1 rated gourmet home meal delivery service. Delivering three times per week from Jupiter to Kendall, we offer several lifestyle meal plans featuring 28 different menu items every two days that are made fresh daily by world class executives chefs. Whether you're looking for health maintenance and convenience or have weight loss goals in mind, all our meal plans are customizable to fit your dietary needs. Enjoy the flexibility to mix and match meal plans with options to include cold-pressed juice, healthy desserts and delicious raw vegan snacks. We've got your diet, delivered!
Where We Deliver
---
DeliverLean delivers from Jupiter to Kendall and everything in between. We are the premier South Florida gourmet food delivery service. We are constantly growing and expanding our delivery areas so if we check back often to see if DeliverLean is now available in your area. Whether you're in Palm Beach, Broward or Miami Dade County, chances are we're probably delivering healthy, fresh, gourmet food to your friends and neighbors. Don't be left hungry and unsatisfied – call us today to get onto the road of health and convenience.
Testimonials
---
"I personally use DeliverLean every day. I believe it's an awesome program and the food tastes great. I love having my macronutrients right on the front of every meal, so I know exactly what I'm about to feed my body. The meals are delivered straight to my door early in the morning, right before I workout at 5:00am, which is incredibly convenient to my lifestyle. I wouldn't do it any other way!"
Traditional
---
Designed to help you achieve and maintain a healthy body fat level, this plan is high fiver, complex carbs, lean proteins and fresh fruits and vegetables.
Paleo/Low Cal
---
Kick start your weight loss and decrease your body fat with this low-cal, low-fat, low-carb plan that consists of lean proteins and fresh fruits and vegetables.
Vegetarian
---
Perfect for those wanting to experience the benefits of a plant based diet, this plan includes and extensive variety of creative and exotic vegetarian dishes.
Vegan
---
Going vegan has never been easier or more convenient. Our skilled chefs have created an innovative plant based menu to ease you into a healthy and wholesome vegan lifestyle.
Desserts
---
Decadent brownies, delectable cookies, daring quinoa chocolate cake – the possibilities abound but the guilt does not! Calories, fat and sugar are all limited in our healthy dessert line.
Juice
---
Made fresh daily from only the finest organic produce, OnJuice is delivered straight to your doorstep, providing you with a healthy way to cleanse and detox – in the most convenient way.